PROGRAMS
O CANTO DA BALEIA
The three of us are members of the collective Mosaico (https://mosaicollective.com/). Our research is based on sustainability topics, and a poetical, interdisciplinary approach to performing for a multi-generational audience. Faya plays in the audiovisual concert O Canto da Baleia– The Song of the Whale. With the blue whale, protagonist of our aquatic spectacle, we dive deep into the ocean. We meet the marine inhabitants: fishes, medusae, seaweed and other strange sea creatures. Curious, the whale dives deeper and deeper, until it touches the ocean ground, full of trash – too toxic for the marine animals! The mermaid gets tangled in a lost fishing net and expresses her anger with a furious dance. In search of clean water, the whale appears again on the surface when a big storm is coming up … With three musicians and beautiful visual arts on the overhead projector, we tell this little story about the adventures of a whale. We listen to the wind and the waves and watch the dancing mermaids and singing jellyfish. The water becomes the central artistic material on the overhead projector and the musicians transform into strange shadow beings in the ocean depths. In interactive moments with the young audience we make a "garbage batucada" and experience the sensation of storm. On the musical principle of "Call & Response" we provide song texts and rhythms so that our audience can actively participate in the show.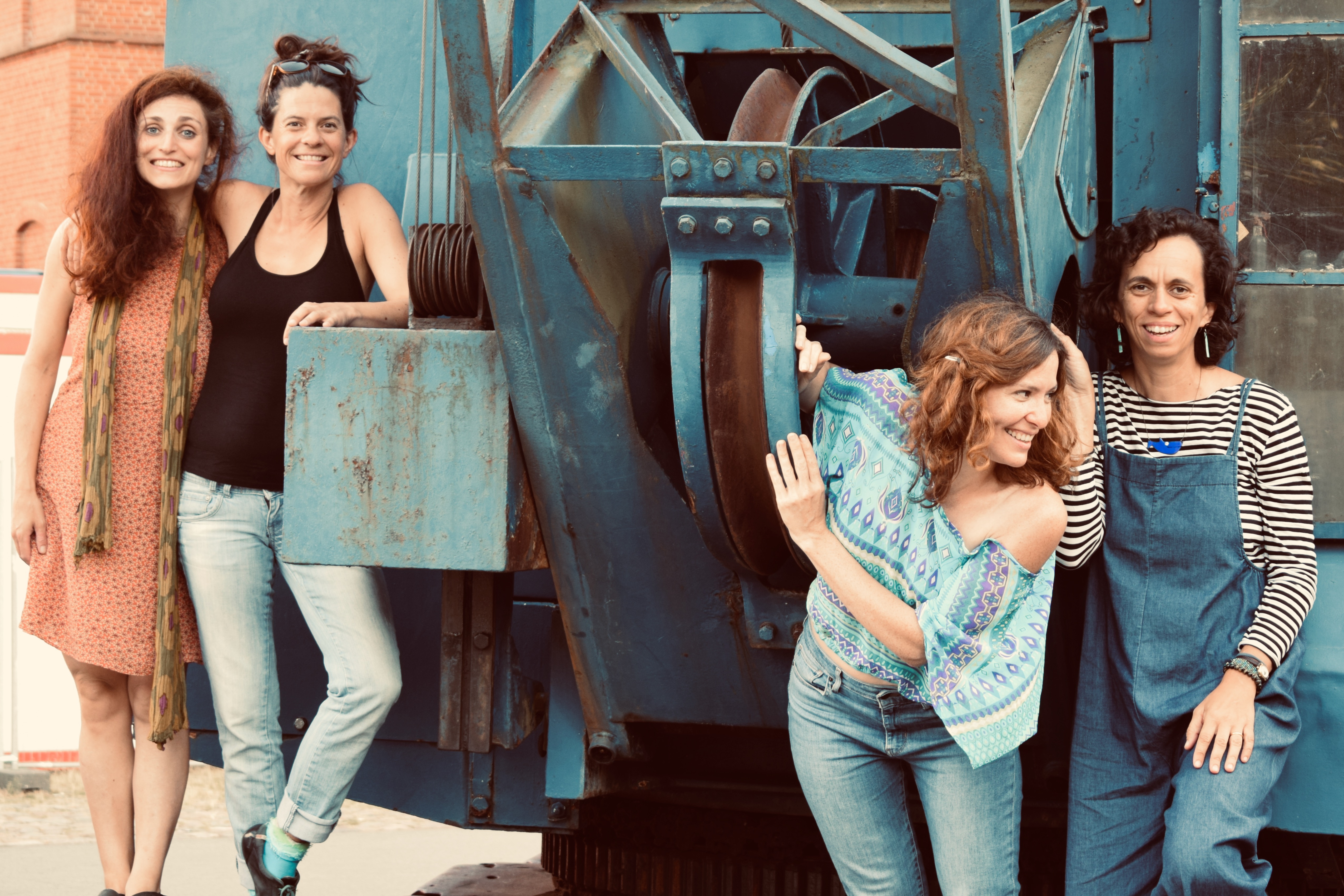 THE TEAM
Elena La Conte, Kristina van de Sand, Mili Vizcaíno: Music
Elide Gramegna: Visuals on the Overheadprojector
SUM-BÁ: THE FAYA CUSHION CONCERT
A musical manifestation for a multigenerational audience (from 0 to 99 years old).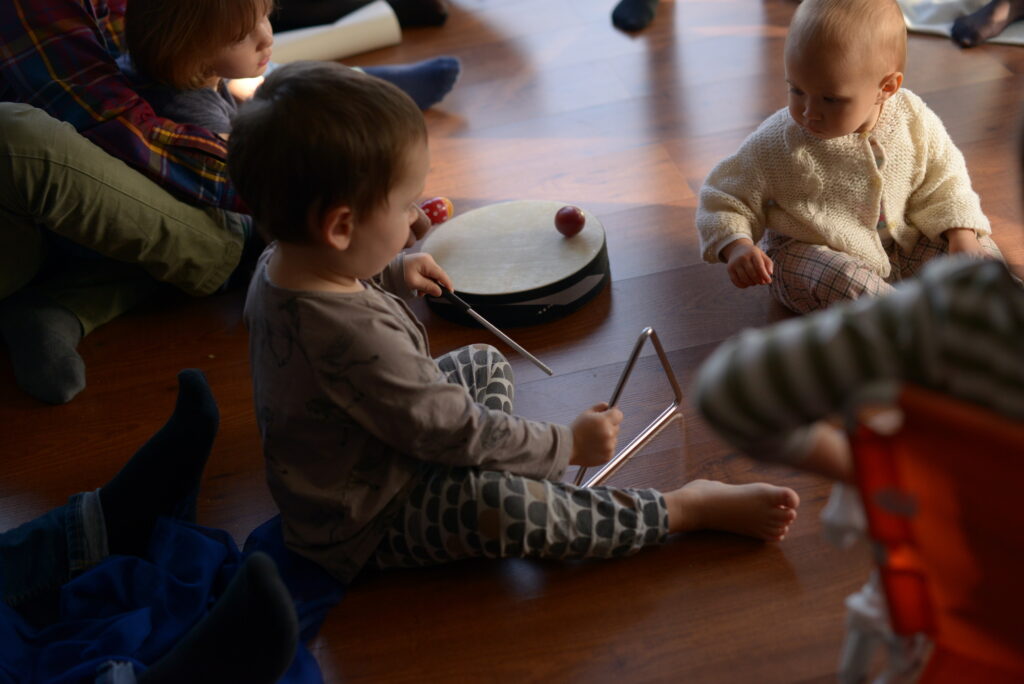 In the series Cushion Concerts, the trio FAYA leads its small (and grown-up) audience through a musical program about nature and sustainability, creating an interactive artistic approach to the current issue of climate change. Accompanied by the musicians' three voices, violin, flute, guitar and many other instruments, babies, children and their relatives immerse in the magical world of music. In the program SUM-BÁ, all sorts of humming, crawling, chirping and flowering creatures cavort, elemental to our world and introduced by FAYA through various musical styles. Like migratory birds, we travel from Latin America to Europe, experiencing the biodiversity of nature through rhythm and movement, exploration of instruments and soundscapes, taking home melodies and rhythms that make our days bloom.
Duration may vary from 30 to 50 minutes.