ABOUT US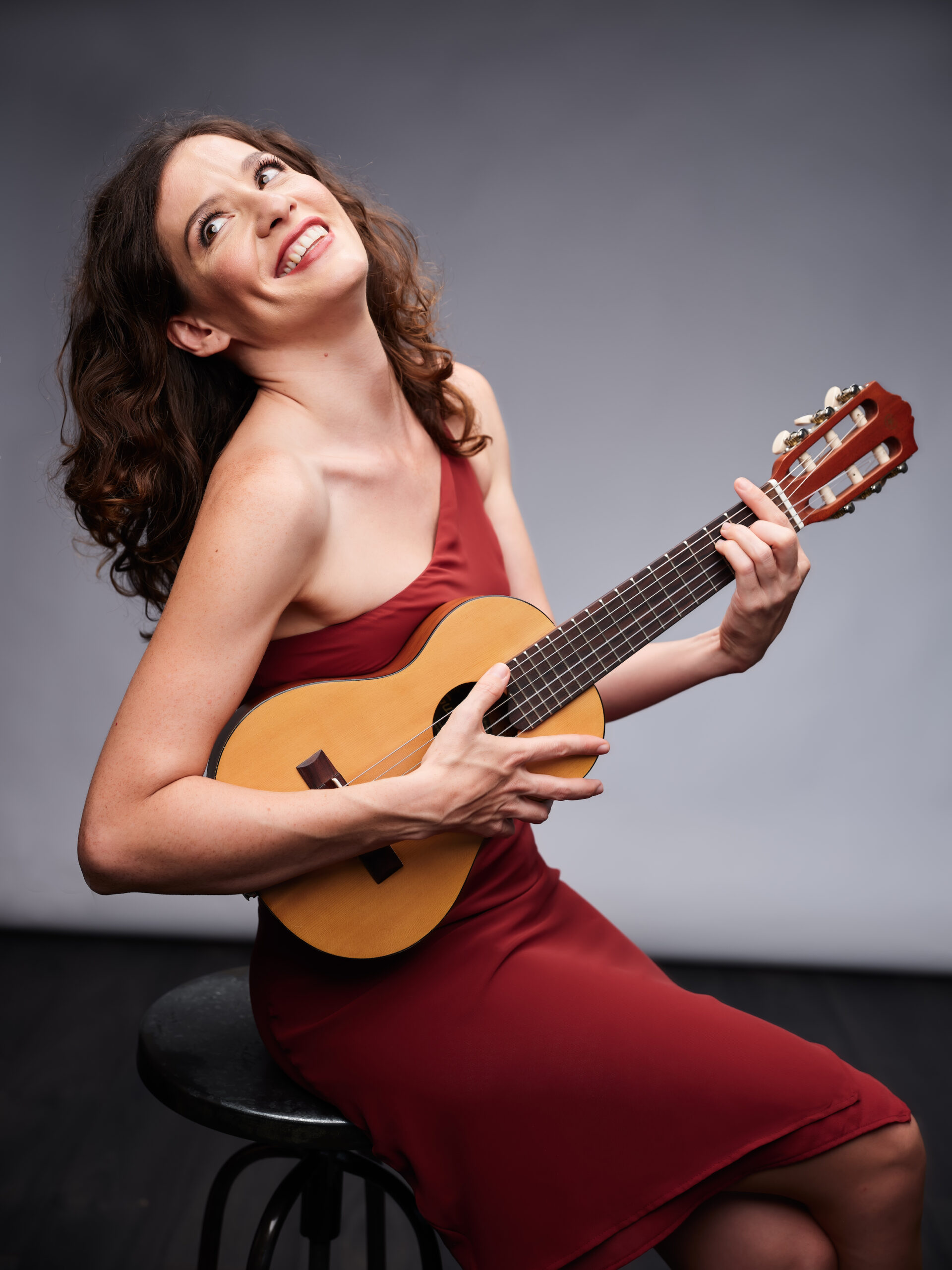 MILI VIZCAÍNO JEÁN (vocals, guitar/guitalele, cajón, composition) a native of Spain, began her musical career at the Badajoz Conservatory and studied jazz singing in Évora and Lisbon, with the renowned jazz singer Maria João. She taught western music at the University of Chennai and completed two semesters of music studies in Indian classical music there. Inspired by these influences, she made Carnatic music the subject of her master's thesis and founded the ensemble AAMA, for which she wrote compositions in a fusion of jazz and Indian music. She has also completed postgraduate studies in music education for children (Universidade Nova de Lisboa) as well as Estill Voice Craft Level I +II (with Helen Rowson and Paul Farrington) and the body alphabet by Zygmunt Molik (Grotowski) with Jorge Parente. She is currently doing a PhD in Musicology at the University of Évora on the topic of music and ecology.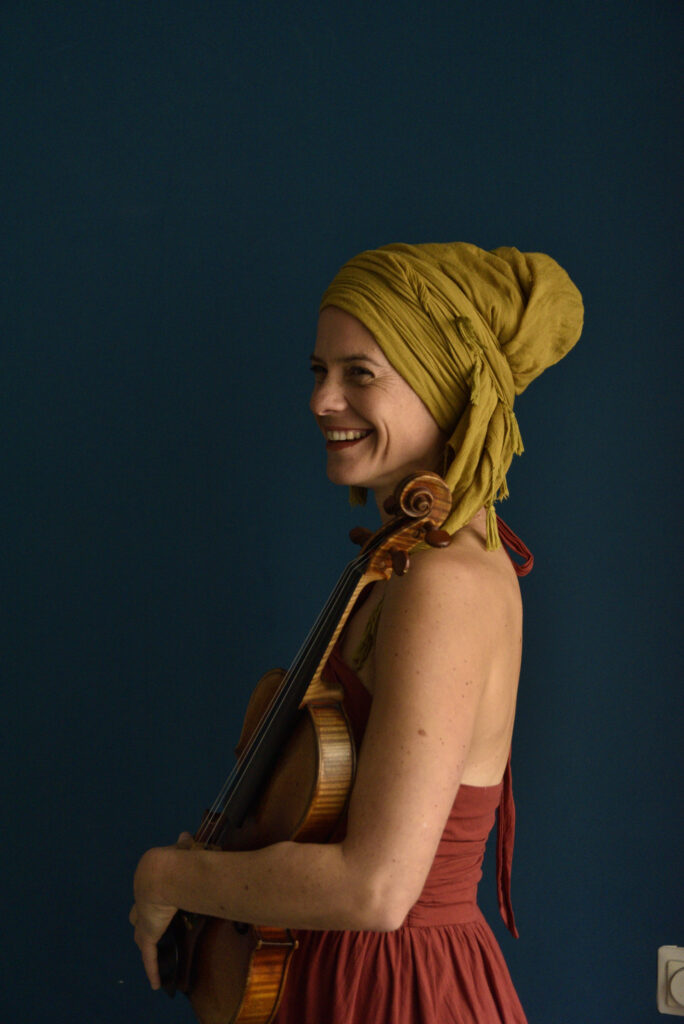 KRISTINA VAN DE SAND (violin, viola, vocals) was born in Mönchengladbach (Germany). She studied Applied Cultural Sciences at the University of Hildesheim, Jazz Violin at the HMTM Hannover and the ESMAE in Porto and Elementary Music Education with Jule Greiner (UdK Berlin). Before and during her studies, she traveled to Ecuador, Peru and Brazil and has since become passionate about South American folklore. With the string quartet Quartett PLUS 1 she realized interdisciplinary concert formats for Herbstgold Festival, Sanssouci Musikfestspiele, Kölner Philharmonie and Konzerthaus Berlin and worked in several theatre productions as a stage musician. She has been living in Lisbon since 2017 where she also performs with the world music ensembles FAYA, winner of the Berlin Creole global contest in 2019. Kristina, together with Elena La Conte and Elide Gramegna, founded in 2018 the collective Mosaico.based on sustainability topics, and a poetical, interdisciplinary approach they create the concert O Canto da Baleia and in 2022 started a new creation about the Bees: Bzzz.
Elena La Conte (vocals, flute, asalato, composition) born in Italy and living in Lisbon since 2017, Elena is a flutist, singer and music pedagogue. Before moving to Portugal, she lived for over 10 years in Paris, where she studied Anthropology of music at the University Vincennes Saint-Denis, Pedagogy of Music at the University Paris 11 and Jazz Studies at the Conservatoire de Villejuif and Montreuil. During this time, she worked as a music teacher in schools and conservatories and spent a year in Berlin to conduct research for her bachelor thesis on the music from the Turkish community in the German capital. Passionate also about Brazilian music, she studied Choro and Brazilian folklore in Paris and Brazil. Since living in Lisbon, she continued her profession as a music teacher in different schools . As a musician, she currently performs with the trio Faya, winner of Berlin's 2019 Creole Award (http://fayamusic.com), the vocal improvisation group Circular (https://www.circularvoices.com) and as part of the project Mosaicollective, which creates music performances for children, such as the audio-visual concert "O canto da Baleia" (https://mosaicollective.com). She performs as flutist with the Cristina Clara's project and with the brazilian singer song writer Cleison Monteiro.