Coming from a long dynasty of musicians, Chiara Pellegrini has been surrounded by music, musical instruments and dancing for her whole life. Before finishing high school – where she has also got a Theatre and Drama Diploma in 2006 – she was playing French Horn, Classical Flute, Classic Guitar , Piano and Singing. Studying firstly Opera Singing and than Modern/jazz, she understood that her real musical instrument was the voice. She has obtained a musical Diploma in 2012 at the G. Bonamici Music School of Pisa (Italy) with the highest grade. Subsequently she graduated with a Bachelor in Jazz Singing at the Prince Claus Conservatory of Groningen, (Netherlands) where she creates various projects like Il Guancio, Carnalismo Duo and Chiara Pellegrini Sextet. In the 2016 she moves to London and than to Lisbon, Portugal, where she still lives, plays, sings and teaches. This all traveling through Europe, doesn't keep her away from Italy, where she still leads many other projects, such as the Chiara Pellegrini Jazz Quartet, MoreLove and Chiara Pellegrini sings Billie Holiday. simultaneously in Lisbon creates and collaborates in different kind of projects like Faya, Gondwana, Libê – Lisbon Buskers Ensemble – and Kaíra Màyra and the Journey. She has also been teaching at introduction to music to children, theory and ear-training in many schools of the portuguese capital.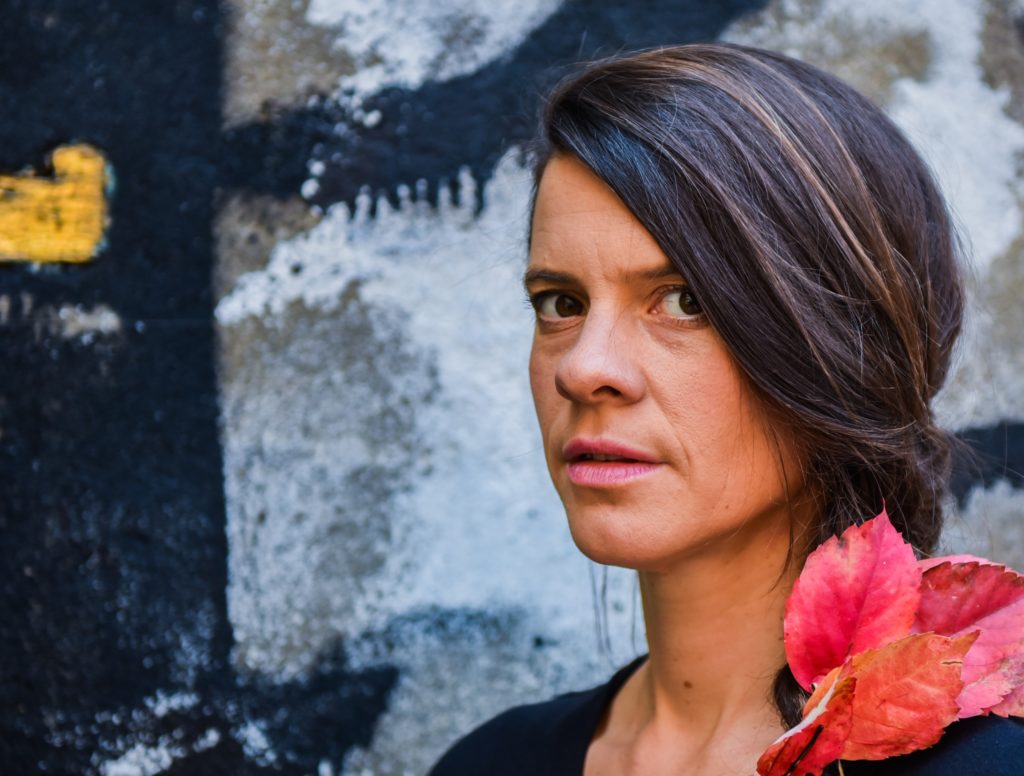 Kristina van de Sand (violin / viola / vocals / music communication) was born in Mönchengladbach (Germany). She studied cultural studies and aesthetic practice at the University of Hildesheim, as well as jazz violin at the HMTM Hannover and the ESMAE in Porto, Portugal. Before and during her studies, she traveled to Ecuador, Peru and Brazil (with a scholarship of the DAAD) and has since become passionate about South American folklore, especially Brazilian music. In 2015-17 she continued her education with Jule Greiner (UdK Berlin / HS Osnabrück) in elementary music education. Pedagogical projects have formed the core of her artistic work for more than ten years. With the string quartet Quartett PLUS 1 she realized interdisciplinary concert formats for the Kölner Philharmonie and Konzerthaus Berlin (among others) and worked in several theatre productions as a stage musician. She has been living in Lisbon since 2017 where she founded together with Elide Gramegna and Elena La Conte the group "Mosaicollective" (Portugal/Germany/Italy), focussing on interdisciplinary projects in the field of arts, music and pedagogy. www.kristinavandesand.de
Elena La Conte was born in Turin(Italy). She studied anthropology of music in Paris(Université Vincennes Saint-Denis) and in Berlin(Freie Universität), Pedagogy of Music at the Université Paris 11 in Orsay(Paris) and jazz studies in Conservatoire de Villejuif and Montreuil. Passionate of Brazilian music, she studies choro and Brazilian folklore in Paris and travelling in Brazil for many years. She took part of many bands as Rue Maxixe, Canto da Iracema, Zgalapipa. She teaches music since eight years in creches, primary schools and conservatories. Now a days she's living in Lisbon and performing with bands as Faya, Circular, Ensemble Libê and the audio-visual concert for jung public "O canto da baleia".